Robinswood Professional Series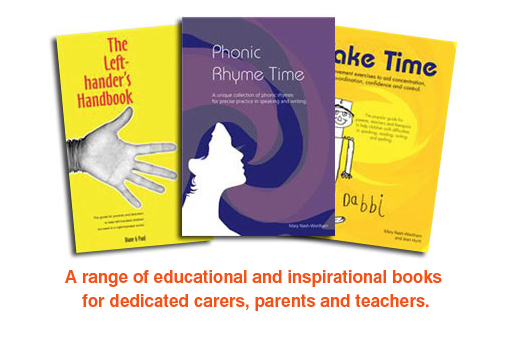 This series of titles from Robinswood is designed for use by professional therapists and by both maintream and special needs teachers. They are equally valuable for parents, grandparents and all others responsible for, or assisting with, child development.
Each title focuses on a particular developmental or practical problem area, and is suitable, generally, for working with both children and adults.
For ease of use, these titles are published in spiral-bound format. This provides maximum visibility and, when laid flat whilst in use, keeps the desired page in view.
(These titles will be added to from time to time. We don't send many Tweets but – if you follow Robinswood on Twitter – we'll let you know when there's an addition to the range.)
Books in the Series:

---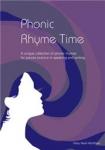 £13.95
Phonic Rhyme Time
A unique collection of phonic rhymes for precise practice in speaking, reading and writing.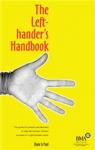 £11.95
The Left-hander's Handbook
The guide for parents and teachers to help left-handed children succeed in a right-handed world.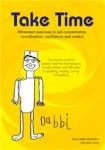 £13.95
Take Time
Movement exercises for parents, teachers and therapists of children with difficulties in speaking, reading, writing and spelling.
Copyright © 2023. All rights reserved, Robinswood Press Ltd
Website by Big Cat Digital Ltd.