Lifeboat Read and Spell Scheme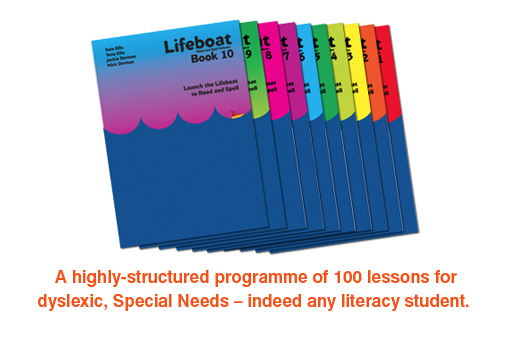 Launch the Lifeboat to Read and Spell – generally known as the Lifeboat Read and Spell Scheme – is presented through a series of ten books, comprising altogether 100 photocopiable lessons, each of which follows a consistent lesson format.
Together the series makes up a truly inclusive, highly-structured, easy-to-manage, multi-sensory teaching resource for a wide range of literacy teaching. Its ease of use also means that the lessons can be delivered and supported by both Classroom Assistants – and parents. And, to save time in checking students' work, each book contains the answers to all the worksheets.
Originally designed – by experienced SEN professionals – for use with dyslexic and other children with literacy difficulties, the Scheme, in the opinion of Professor TR Miles, former editor of the Dyslexia Journal, "...so obviously represents good practice that one can recommend it as being suitable for teaching reading and spelling to all students, whether dyslexic or not."
Using the Lifeboat Scheme
The Lifeboat Scheme has been introduced in many thousands of schools and educational establishments in the UK and beyond. To help teachers, SENCOs and parents in the process of selection, we have made a number of resources available:
Lifeboat Teaching Guide
The Lifeboat Teaching Guide, which includes the Lesson Programme, Assessment Sheets and descriptions of the individual exercises is included in Book 1 of the Scheme. It is also available in its entirety here as a free pdf download. For a copy of the Guide, just click here.
Lifeboat Product Brochure
Click here to download a handy 4-page introductory brochure for the Scheme. This includes details of the Lesson Programme and key elements of the Lesson Format – invaluable for giving colleagues and parents a solid overview of the Scheme.
Sample Lifeboat Lessons
We are also pleased to offer 4 complete sample lessons. Just click on the sample required to obtain the free download:
Further Product Background
Some additional information on the development of the Lifeboat Scheme can be accessed by clicking here.
Clicking on the individual book titles shown below will reveal the details for each lesson in the book concerned.
Books in the Series:

---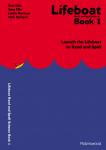 £18.95
Lifeboat Read and Spell Scheme - Book 1
Lifeboat Book 1 initiates the Scheme with the introduction of the alphabet, differentiating vowels and consonants. The Review and Post-test format of Lesson 10 is a feature of each subsequent Lifeboat Book.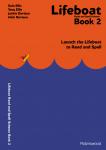 £18.95
Lifeboat Read and Spell Scheme - Book 2
Amongst other topics within the highly-structured format of the Lifeboat Scheme, Book 2 introduces further Vowels, Syllables, and Compound Words.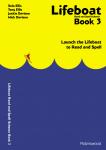 £18.95
Lifeboat Read and Spell Scheme - Book 3
Lifeboat Book 3 introduces some three-consonant blends, Suffixes with further Vowel work and Syllable Division.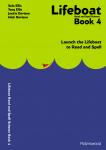 £18.95
Lifeboat Read and Spell Scheme - Book 4
Book 4 continues work on letter combinations and end blends. Note the role of lessons from Book 9 which ideally intersperse with this part of the Programme.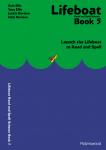 £18.95
Lifeboat Read and Spell Scheme - Book 5
The build-up of understanding through the structured and cumulative Programme of the Lifeboat Scheme continues through Book 5. Lesson 10 again provides Review and Post-test. Lessons from Book 10 should also be introduced amongst the lessons of Book 5.
£18.95
Lifeboat Read and Spell Scheme - Book 6
In Book 6, a further variety of letter combinations are covered: Regular Final Syllables, and ea, ee, ai, ain, ir, oa, -ow, igh, and others. Lesson 10: no change here, it's still Review and Post-test.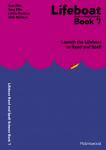 £18.95
Lifeboat Read and Spell Scheme - Book 7
Book 7 is approaching the climax of the Scheme, so more complex letter combinations and sounds are covered here. These include Odd Plurals, 'Schwa', different ch sounds, ph, -gh, oi, -oy, ear, an, -ant, etc. Review and Post-test in Lesson 10.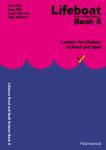 £18.95
Lifeboat Read and Spell Scheme - Book 8
Each lesson in Books 2 to 8 has covered a different topic, highlighting spelling rules and specific letter blends and sounds. These 7 books which contain 70 lessons – following the introductory exercises in Book 1 – have provided the essential coverage of the English language.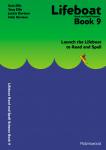 £18.95
Lifeboat Read and Spell Scheme - Book 9
Books 9 and 10 present some key spelling rules and other intricate spelling patterns which are particularly essential for whole class work and which complement the topics in Books 4 to 7. There is no Review and Post-test in Book 9.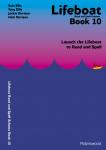 £18.95
Lifeboat Read and Spell Scheme - Book 10
(See notes for Book 9 above.) Lifeboat Book 10 concludes with a Review of Whole Scheme as Lesson 10.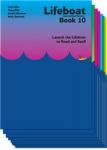 £184.50
Lifeboat Read and Spell Scheme - 10-Book Set
The full set of the ten books making up the Lifeboat Read and Spell Scheme.
Copyright © 2023. All rights reserved, Robinswood Press Ltd
Website by Big Cat Digital Ltd.